Home

eFareQuest
Increase profits, satisfy your customers, and accelerate your travel business!
eFareQuest overview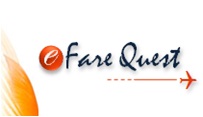 With eFare Quest, the fastest Web-based booking engine, you'll have the power of the leading GDS right at your fingertips.
eFareQuest is a dynamic web based travel product wholly owned by TTS Solutions, Inc., which primarily aims at the removal of intermediaries in a travel supply chain. eFareQuest enables travel agencies and suppliers to automatically research, plan and book a wide range of travel products for its customers. Built on a next generation, open platform, eFareQuest provides travel agencies and suppliers with faster response times, high performance, rock-solid stability and quick-and-easy way in to information, ensuing in increased productivity and efficiency.
eFareQuest offers integrated Customer Relationship Management (CRM), Business Intelligence (BI), Content Management System (CMS), supplier and agent management, pricing, and sales from the complete spectrum of travel products and services. The pricing engine built-in for eFareQuest allows the travel businesses to avoid the manual, error prone and tedious search process often involved in international air ticketing. eFareQuest uses the cutting edge technologies, coupled with the industry wide SOA standards to integrate multiple GDS' with the pricing engine.
eFareQuest is based on the following three principles:
Simple: No green screens; No sophisticated queries!
eFareQuest is a web-based application, so no special software or hardware, or special GDS training is required. Point-and-click templates allow agents or end-users to search for air, car, and hotel choices simultaneously, making it easier to book an entire trip in a minute's time.
Powerful: We live and breath information technology!
Our expertise in application development brings the most compelling and powerful travel application to marketplace. eFareQuest is capable of extremely fast travel bookings with simultaneous pricing and schedule searching.
Adaptable: OOPS! eFareQuest modules are self contained.
Cloud booking, CRM, BI and Content Management Solutions are based on highly adaptable technology that can easily be configured for any specific travel business.
eFQ-Agent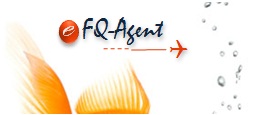 eFQ-Agent: for Travel Agencies:
Attract new customers by integrating technology to the existing traditional travel business - eFQ-Agent helps agencies to become a hosted travel agency. It allows businesses to do everything they need to do to meet the needs of its customers while still being in control of their business. More Info
Sales Inquiries
Required fields are marked with an asterisk (*).
Request Demo
Required fields are marked with an asterisk (*).

eFQ-Supplier
eFQ-Supplier: for Travel Suppliers:
It's time for the travel suppliers to meet the demands of the changing marketplace by integrating their travel expertise with the information technology. eFQ-Supplier keeps the complex technology in the back-end to forefront the easy to use web-based application with administration and client interfaces that will increase the control and provide suppliers with better cost savings. More Info