Home

Contact Us
Contact information
Collaborate for Success!
We are pleased that you are here! At TTS Solutions, Inc., we are committed to answering your questions in the fastest, efficient way possible. To reach us you can contact us directly at number provided. You can also have one of our representatives contact you directly, by filling out the form below.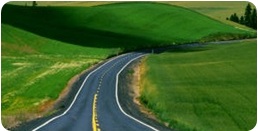 TTS endeavors to cultivate a long-term collaboration model with clients to advance their growth strategies, and to make sure that good ideas are converted into successful strategies that reach desired metrics. This strategic association is a critical element that separates TTS from multitude of analytically oriented, but implementation-shy, competitors. If this standard of brilliance matches your own, we look forward to discussing your requirements.
Contact Us
Clients: Current or Potential
Please call Us to find out how TTS can help your company reach higher performance, call us toll-free at 1 (800) 969-7718 or send us an e-mail. If you are seeking TTS's Services, please provide some information about your business needs so that we may respond with a formal proposal or an answer to your inquiry.
Strategic Partners: Current or Potential
We partner with exceptional organizations and companies whose potential complement our own, whether by increasing or strengthening a service offering, assist us in expanding our service offering. Please contact us if you have a solution that complements one of our solutions frameworks and products.
Job Seekers
At TTS Solutions, we are always looking for bright, talented professionals who can deliver the right solution, to be a part of our diverse workforce. We take pride in offering our employees competitive compensation and a comprehensive benefits program based on eligibility. Learn More
Postal Address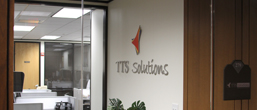 Connect with us today!
Thank you for your interest in TTS. To contact us, please use either the form below or one of the telephone numbers below.
TTS Solutions, Inc.
12411 Hymeadow Dr, Suite 3C
Austin, TX 78750.

Freephone:

+1 800 969 7718

Telephone:

+1 512 686 1838

FAX:

+1 512 857 8729

E-mail:

contactus@ttssolutionsusa.com
Contact Form