Home

Careers
Careers with us
If you have a zeal for challenge and achievement, a desire for knowledge, and an aspiration to make your career with an organization that embraces collaboration, then consider what TTS Solutions has to offer.
Learning & Development
Your professional development is a key to ensure that TTS Solutions retains its competitive advantage. We continuously develop and deliver learning programs and tools, facilitating best-in-class training and education.
Working with the needs of your business unit, you can tailor your own personal learning agenda. You could be one of the many delegates who annually participate in TTS solutions virtual and physical learning programs.
Values & Approach
Our business is built around nine core values: Innovation, Teamwork, Commitment, Quality People, Customer focus, Leadership Initiative, Team Spirit, Creativity and Fun. We have a unique approach in working with all our clients to achieve their success.
These values are the way in which we carry out ourselves internally as employees and externally as client-serving professionals.
Choice & Diversity
TTS Solutions presents a multi-cultural experience and is committed to guarantee that all individuals are shown respect; everyone is treated fairly; and that each individual is valued. You can be sure you will have the freedom to develop a challenging and diverse career.
Application Development, Technology, Consulting professional services - your career can span all the three or you might want to specialize in one.
Job Opportunities
At TTS Solutions, we are always looking for bright, talented individuals to be a part of our diverse workforce. We take pride in offering our employees competitive compensation and a comprehensive benefits program based on eligibility. Employment decisions are based solely on qualifications and business need, and also might require travel to the Client Sites throughout the USA.
Learn More
Job Opportunities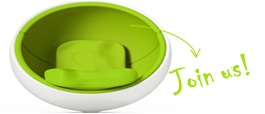 Welcome to TTS!
At TTS Solutions, we are always looking for bright, talented individuals to be a part of our diverse workforce. More Info
Submit Resume
Search Openings