Consulting Solutions
We are professionals!
Getting the right people in the right roles consistently is probably the biggest single challenge any business faces. Organizations need to find consultants who will be a good fit in their new roles and in a company culture. TTS Solutions consulting services reduce the organizations recruitment risk and ensure a positive Return on Investment when hiring consultants for contract and temporary staff.
Business Consulting Solutions
We integrate key IT consulting solutions that address aspects of reducing cost, increasing agility and enabling transformation. Our business consulting solutions are based on a systematic approach to understand the business setbacks, resulting in practical proposals and actionable plans. Our robust methodology and toolsets guide organizations through the process of creating business strategy and roadmap.
Our process flow:
Collaborate with businesses to create an IT portfolio road map that helps to inspect the business priorities and IT strategy.
Assess business applications portfolio to understand each of its capability to meet current and future business needs.
Analyze the applications to take on steps to help exploit synergies and minimize risk.
Re-engineer & optimize the business process that fits in with the application strategy.
Attach the road map back to the business capabilities planning, so that all systems are tied directly to business goals.
Technology Consulting Solutions
Our technology consulting services help define IT strategy which aligns with business and encompasses technology investment decision making, technology standards, IT organization and governance. We help clients with an integrated, synchronized approach based on a formal IT strategy that is in line with the stated organization goals and key processes.
Our process flow:
Construct the enterprise frameworks, applications and solutions based on a framework that is adaptive to any changes - flexible, scalable and inter-operable.
Ensure that the existing IT infrastructure is rationalized to deliver maximum value.
Implement the constructed IT strategy, and architecture that is suitably poised to enable the organization take the next big leap towards competitive advantage.
Achieve technology improvements to ensure that the technology initiative has brought in the desired business change and the investments are paid off quickly.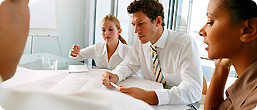 Talk With a TTS Expert:
We'll help you reach your business goals with our know-how in areas such as development, business transformation and talent management. We'll streamline and integrate your business systems in a practical format, using our solutions practices to lay the foundations for a hybrid operations environment. We'll also work with you to transform how you interact with ecosystems of customers and partners. Contact TTS Solutions
Featured Clients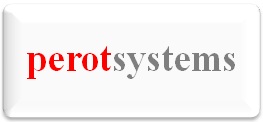 Perot Systems
Perot Systems is now part of DELL Services - helping clients in healthcare, government, manufacturing, banking, insurance and other industries.
Development Solutions
The current economic dynamic situation raise a whole set of challenges for companies to enable vital application development process. More Info
Staffing Solutions
Our staffing practices help businesses develop one of their most important assets - their human resource. More Info